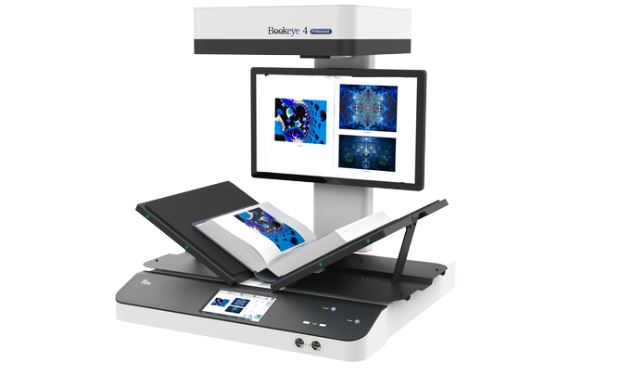 If you are looking for the best book scanner for library, this article will be really useful.
There are quite some choices when looking at a scanner for library books, so we will try to put some science behind it.
In some situations, you might be looking at a self-service for the classroom library, and we will also cover this topic.
Why libraries need a book scanner?
Without getting too much into details, libraries have also followed the path to digitization, as most institutions have.
A library's biggest treasure is the content of their books, therefore the logical step to take would be to bring those books also to people outside of the geographical area covered by the library.
Especially with devices suited for the classroom library, there are also those situations when users want to scan a couple of pages from a book and have direct access to a book scanner. Times are definitely changing, and we can't prevent books from going into the digital era.
All in all, book scanners have 2 separate uses in a library:
The first is to allow the conservation department to protect the heritage and digitize it for future use and access.
The second use involves commercial book scanners installed in the library classroom, which are opened to the public to scan a certain amount of pages which they'll need later.
The best archival book scanner
The archival book scanner is usually designated to the conservation department or to the digitization department. 
In some cases, these departments will be united in one, or in other cases, they will both be combined into a single digitization department.
Anyway, these departments are usually into high-end book scanning, and they will evaluate each detail before buying or leasing new equipment.
What features should an archival book scanner have
The first important thing is the scanning area. Before starting a digitization project for books, based on an internal audit, the digitization team will lay forward their demands regarding the size.
Second of all is the type of binding of the books have and the book cradle that is suited to those books. The book cradle and its features are very important to achieve great scanning results. Make sure the cradle is the correct one for the majority of your books, otherwise your productivity will be very low.
The third thing you should consider is the automation level of the book scanner. This is closely related to the timeframe in which you want to finish your project. You might want to opt for an automatic, semi-automatic or manual book scanner. We usually think the semi-automatic is the wisest choice, especially for projects without a very careful audit.
Last but not least, there are other aspects, such as optical resolution, scanning software and maybe the file formats you want to achieve in the book scanning process.
Best book scanner for classroom library
If you are in the market for a book scanner for your library classroom, then other aspects are important.
You will have to think about your users first. They will be using those machines and most likely they have no experience with them.
So your starting point should be the user and the ease of use these devices bring with it.  A good idea would be to look and check how other libraries solve the problem of having a book scanner for the library classroom.
Most important features in a library classroom book scanner
The first thing you should check is whether you can connect the scanner to the ID of the user. This way you have total control over what is going on, who uses the scanner and also you can monetize your usage, by charging the exact amount to your users.
The second aspect you should take into account is copyright infringement. Copyright laws vary, or at least the way it's applied will vary from one country to the other. Make sure you know who is scanning what, and try to interconnect the user with the content that he is scanning. Usually, an attached barcode will handle this.
Connect the books database with the scanned book database. If you've already scanned a certain, make sure the user knows this when he gets in front of the scanner. This way you can still charge him for the scanning but he won't have to use the scanner, so this means less usage.
Last but not least, make sure the machine is intuitive and very user-friendly. You don't want to constantly have your IT personnel come and restart the scanner and reboot it, every time something goes wrong.
Which book scanner should MY library get?
Depending on your needs, each one will serve a different purpose.
Given the choice of having a good archival book scanner, I would definitely go for a semi-automatic model, as this allows for better efficiency and versatility. Yes, an automatic book scanner seems the logical option, but I highly doubt it will be versatile enough to work for most book scanning projects.
When you have to choose a good book scanner for your library's reading room, I would focus on a device with a longer warranty period. The software would have to be easy to use and I would expect good support from the manufacturer or the service partner.