Need to scan A4 documents, but can't get them through the automatic feeder? We selected 3 of the Best A4 Flatbed Scanner. Two of these are manufactured by Epson and one by Canon. They are all A4 format and have great image quality, color depth, speed and customer ratings

Here is our list of the Best A4 Flatbed Scanners.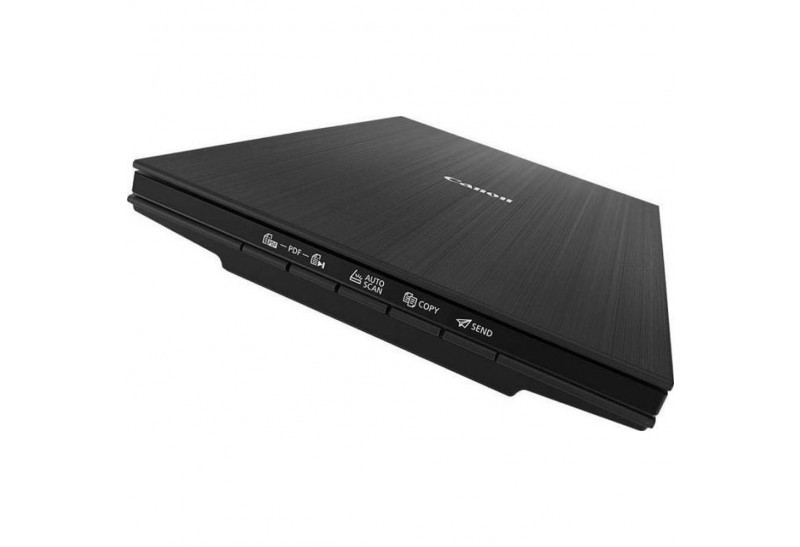 Product
Format
Optical Resolution
Connectivity
Color Depth
Price

Our choice


Epson Perfection V600


A4
6400 dpi
Hi-Speed USB 2.0
48-bit Color or 16-bit Grayscale
Click for more info

Epson Perfection V800


A4
6400 x 9600 dpi
Hi-Speed USB 2.0
48-bit Color
Click for more info

Canon CanoScan Lide 400


A4
4800 dpi
USB Type-C
48-bit Color or 16-bit Grayscale
Click for more info
Let's have a look at each product in particular.
Epson Perfection V600
The Epson V600 is one of the best A4 Flatbed Scanners that money can buy. This scanner comes with a CCD (Charge-Coupled Device) sensor that outputs 6400 Dots Per Inch. It has the highest pixel density that you can get from a scanner at this price point. It takes 6 seconds to scan a document at 300 dpi but when you increase the resolution it goes past 20 seconds. As far as color depth goes, the numbers are 48-bit for color scanning and 16-bit for grayscale. You can find TWAIN drivers for it and it basically works with any scanning app. It is priced in a category between the V39 and V800.
You can scan film negatives on this A4 flatbed scanner too. The scanner comes with a transparency unit that can handle 35mm film negatives and slides but also medium format up to 6 x 22 cm.
The scanner has 4 buttons on the front, one for scanning straight to PDF, one for e-mailing the scan, one for copy and a start button. When you scan using the PDF button, it's going to place all the different documents that you scanned in one PDF. If you press the copy button it's going to send it to the connected printer, so the scanner acts like a xerox copy machine. The lid can lock into position at 45 degrees or 90 degrees. It has a "Full Auto Mode" where it does all the adjustments and selections by itself. The Epson Scan Software has Digital ICE features for removing dust and scratches, reducing the grain in film and photos, backlight correction, color balance. It can also detect the correct orientation of the photo along with detecting the scanning area.
The software bundle is made of: Epson Easy Photo Fix, Epson Copy Utility, ArcSoft PhotoStudio, ABBYY FineReader Sprint Plus OCR. It has just about everything that you need, a software for post-processing scanned images with Photoshop-like features, one for quick fixes and one that is used to convert TIFF, JPEG, Bitmap and PNG scanned images to searchable PDFs, Word Documents, XLS, eBook, TXT and RTF. The software and drivers are compatible with operating systems like Windows 10 and Mac OS X. The scanning software also helps you sync your files with online cloud platforms like Google Drive, Dropbox, Evernote.
We would call the Epson V600 as being the best A4 Flatbed Scanner in
Epson Perfection V800
The Epson V800 is the Best A4 Flatbed Scanner to buy if you are looking for hiqh-quality imaging. It has an optical resolution of 6400 DPI thanks to its CCD sensor, but with some extras: A dual-lens system for the CCD and a 4.0 DMAX density. That means you will capture extremely deep blacks in your photos. The CCD sensor is backed up by a ReadyScan LED lamp with no warm-up time.
The software is different as well. The software bundle for the V800 A4 flatbed scanner consists of: Epson Scan with Epson Easy Photo Fix technology2, Epson Copy Utility, LaserSoft Imaging SilverFast SE 62, Adobe Photoshope Elements, ABBYY FineReader Sprint Plus OCR. So you get the best and most of everything: the basic software for one touch automatic photo adjustments, SilverFast which is an advanced software for professional photography and a great OCR software.
The SilverFast software has a number of features including ACR for enhancing the vividness of RGB colors in photos, selective color adjustment for manipulating different channels, advanced conversion from color to grayscale photos, descreening for removal of the Moire effect, advanced dust and scratch removal technology, live preview and several other.
If you are a professional photographer or artist then you need high-quality scanning and this is what you should be looking at. The only downside is that it only scans up to a paper size of A4. If you want a bigger model, we suggest the Epson Expression.
Canon CanoScan Lide 400
The Canon Lide 400 is one of the best A4 Flatbed Scanners that you can buy if you are looking for the biggest bargain. It's a different approach that is low-cost and design oriented. This scanner uses a CIS (Contact Image Sensor) instead of a CCD. Even though it's not as good as the ones on the Epson scanners, it still has plenty of pixels per inch in the form of a digital image resolution of 4800 DPI with no interpolation. It has a very slim design, one of the slimmest scanners on the market.
There is a vertical stand that you can put it on for when you are not using it and you can also scan directly on the stand but it's a bit of a hassle. It has the best connection port of any scanner, it uses USB-C to connect to your computer with a data transfer rate of 5Gbps. This scanner is also very light, it only weighs 3.6 lbs. Canon provides TWAIN drivers on their website so it's compatible with any scanning app on Windows or Mac.
The software bundle contains the following: IJ Scan Utility (Windows), IJ Scan Utility Lite (Mac), Auto Scan, Document Scan, Photo Scan, Custom Scan, Stitch Scan, and OCR (Optical Character Recognition), ScanGear MP Driver, Quick Menu. Optical Character Recognition is integrated into the Canon scanning app , so it's not an ABBYY license (We would have preferred the ABBYY).
What is the Best A4 Flatbed Scanner for me?
If you need a perfect balance, it is the V600 because it can be a photo, document and film scanner with a high resolution for a decent price. If you need a professional A4 Flatbed Scanner then it has to be the V800 for its advanced image enhancement features, really good black density and software. If you are just looking for a great bargain, you can't go wrong with the Canon.